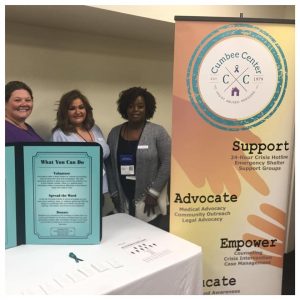 During awareness months, we join other activists to raise awareness about sexual violence, and to educate communities and individuals on how to prevent it.
January, February, April and October are the four awareness months observed. Each has its own subject of focus.
Sexual Assault Awareness Month
SAAM is observed annually in April. The support color is teal.
How did Sexual Assault Awareness Month get started?
One night.
One protest.
One group of women gathered on a London, England street in 1975 to take a stand — the first official "Take Back the Night" — against the sexual violence they often encountered when the sun set.
The annual "Take Back the Night" marches quickly gathered international support, spreading to the United States. In 1978, the first Take Back the Night events in the U.S. were held in San Francisco and New York City. Over time, sexual assault awareness activities expanded to include the issue of sexual violence against men and men's participation in ending sexual violence.
In the early 1980s, the National Coalition Against Sexual Assault (NCASA) encouraged each state to organize sexual violence awareness activities during the Sexual Assault Awareness Week. By the 1990s the week turned into a month-April. The Pennsylvania Coalition Against Rape and the National Sexual Violence Resource Center celebrated the first nationally observed sexual violence awareness month in April 2001.
Since that time, the Sexual Assault Awareness Month campaign has targeted a number of issues surrounding sexual violence such as sexual assault on campus, healthy sexuality, sexual harassment at work, preventing violence in schools and speaking out about rape in order to raise awareness and educate individuals on how to prevent sexual violence in our communities.
The National Sexual Violence Resource Center and the Pennsylvania Coalition Against Rape continue to encourage individuals, organizations, companies, schools, elected officials and every member of our communities to make SAAM a part of their activities in April each year.
Domestic Violence Awareness Month​
DVAM is observed annually in October. The support color is purple.
How did Domestic Violence Awareness Month get started?
Domestic Violence Awareness Month (DVAM) evolved from the "Day of Unity" in October 1981 observed by the National Coalition Against Domestic Violence. The intent was to connect advocates across the nation who were working to end violence against women and their children. The Day of Unity soon became an entire week devoted to a range of activities conducted at the local, state, and national levels. The activities conducted were as varied and diverse as the program sponsors but had common themes: mourning those who have died because of domestic violence, celebrating those who have survived, and connecting those who work to end violence. In October 1987, the first Domestic Violence Awareness Month was observed.
That same year marks the initiation of the first national domestic violence toll-free hotline. In 1989 the U.S. Congress passed Public Law 101-112 designating October of that year as National Domestic Violence Awareness Month. Such legislation has passed every year since with NCADV providing key leadership in this effort. Each year, the Day of Unity is celebrated the first Monday of Domestic Violence Awareness Month.
Human Trafficking Awareness Month
Observed annually in January. The support color is blue.
How did Human Trafficking Awareness Month get started?
Beginning in 2010, by Presidential Proclamation, each January has been designated National Slavery and Human Trafficking Prevention Month. Following the start of National Slavery and Human Trafficking Prevention Month, with the help of non-government organizations, National Human Trafficking Day began and is observed annually on January 11.
Teen Dating Violence Awareness Month​
Observed annually in February. The support color is orange.
How did Domestic Violence Awareness Month get started?
In 2006, the national government officially recognized the first week in February as National Teen Dating Violence Awareness and Prevention Week. In 2010, Congress announced that the entire month of February would be deemed National Teen Dating Violence Awareness and Prevention Month.
Cumbee Center offers many different types of community outreach. We attend community events, support organizations and schools with prevention education programming, and offer community training events. Below are two of our most used community outreach services.
Cumbee Center offers free, at-no-cost, training events and conferences. We also offer free, at-no-cost, professional training for any professional group, interested community group, or public service group. These trainings can include topics such as our services, domestic violence and sexual assault, and ways interested groups can partner together with us.
Primary prevention means stopping sexual violence before it even has a chance to happen. It challenges out-of-date and victim-blaming attitudes and frames sexual violence as a public health issue. Some of the key guiding principles include preventing perpetration, reducing risk factors and enhancing protective factors. 
Primary prevention requires that we make the connection between all forms of oppression and how these create a culture in which inequality thrives and violence is seen as normal. Effective prevention efforts utilize prevention theories to change communities, shift social norms, end oppression, and promote norms of equity, consent, and safety for all.
Cumbee Center has several highly trained staff who can implement prevention education such as Girl's Circle, The Council for Men and Boys, Healthy Relationship Building, and much more! 
Each program is multi-session and can be modified to fit the needs of our community partners.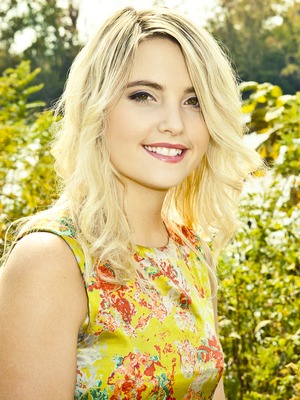 Erin Merryn is a survivor who introduced the bill that eventually became a law requiring that all public schools in participating states implement a prevention program that teaches preK through 12th grade students age appropriate techniques and terminology to both recognize child sexual abuse, and then steps to take to tell a trusted adult. This law has been passed in South Carolina.
It also engages both school personnel and parents and guardians in trainings about child sexual abuse and how to prevent, connection to resources, and how to support survivors.
Cumbee Center is proud to be an acknowledged facilitator of Erin's Law training. We can provide training for each area of the law: children and young adults, school personnel, and parents and guardians.